[ad_1]

Bitcoin kick-started the week by popping above $12,000 as the dollar dropped as the Asian market opened.
This sudden rally reflects the cryptocurrency's fresh appeal as a safe haven asset. Bitcoin has caught bids alongside gold in recent weeks as the greenback has sunk in a record-breaking losing streak.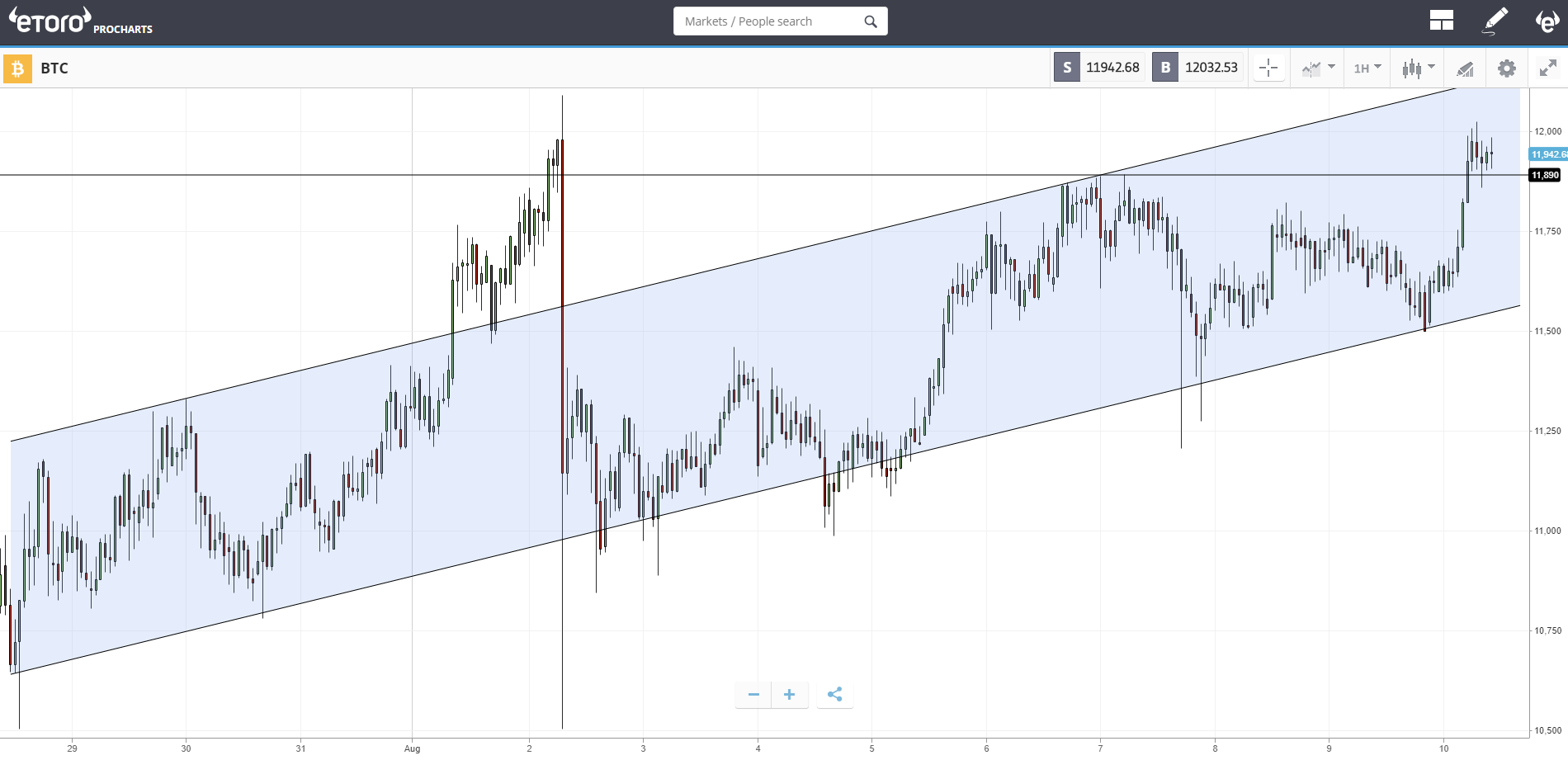 Within the cryptocurrency market however, Bitcoin has given up ground to altcoins. Cardano, Tezos, and Stellar have led a broader rally in altcoins over the last few days, pushing Bitcoin dominance down to a 12-month low.
This Week's Highlights
Bitcoin for the Bold, Gold for the Old
DeFi Summer Heats Up
Bitcoin for the Bold, Gold for the Old
Research from JP Morgan points towards a generational divide in the choice of safe haven assets: Boomers are looking to gold to hedge against the falling dollar and the impact of liquidity injections from the Federal Reserve, while millennials are buying bitcoin.
Although both assets appear to be buoyed by the same macroeconomic forces, they are at very different stages in their own market cycle. Gold is already trading at historic highs above $2,000, while bitcoin is still 36% off its 2017 peak of just under $20,000.
DeFi Summer Heats Up
Demand for the tokens of Decentralized Finance (DeFi) protocols is driving a unique form of alt season.
Tezos, the blockchain that promises to bring smart governance to DeFi, has surged more than 17% on the week. Cardano meanwhile, another Ethereum challenger, has risen 6% after Weiss Crypto Ratings singled out the blockchain as having the best technology in the industry.
Not all altcoins are benefiting from the buying frenzy however, with Ethereum Classic dropping 7% after falling victim to two hacks, and XRP showing similar losses.
The Week Ahead
Leading crypto investment fund Grayscale will launch a nationwide advertising campaign this week, broadcasting a positive message about cryptocurrency to the TV screens of millions of viewers across America. While the effect of Grayscale's last campaign in August 2019 was difficult to measure, this could be expected to usher in a new cohort of crypto traders.
On the macroeconomic front, the deterioration of US-China relations could also benefit bitcoin in the coming week as the market feels the fallout from recent sanctions levied against officials in Hong Kong and mainland China.
Movement in the dollar could also impact the crypto market. The greenback has now fallen for seven consecutive weeks, and Morgan Stanley shifted its stance to neutral on Friday by closing its short position. If the dollar does see a resurgence, this could place bearish pressure on both gold and bitcoin.
Image by WorldSpectrum from Pixabay


[ad_2]